Introducing the new SmartWi II
to the Operator Market
– and the SATRO experience with SmartWi
– by SmartWi: Read PDF
SmartWi the Multi room Solution of the future
One of the biggest disadvantages in the world of digital pay-TV is the fact that the subscriber can normally only watch the content he paid for on one TV-set.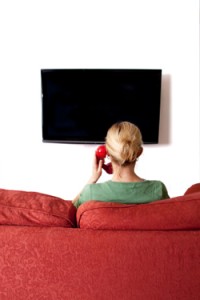 Many operators have 'solved' this problem in different manners. Some issue several smart cards to the same household – often at a large discount. Others use outdated methods involving complicated set-up with cables and a fixed telephone line at a time when many people only use cell phones, and many use proprietary receivers with a variety og disadvantages.
In comparison with these widespread methods the wireless SmartWi Multi room Solution offers several advantages to end users as well as operators. This is not only our opinion at SmartWi – please read the clear analysis by Martin Kopča,
Managing Director of Slovakian SATRO s.r.o., in the document above.
In addition SmartWi International A/S offers Operators choosing to go wireless to customize the Solution to any particular preferences – whether it is colours, logo, security level or business model, etc.
Some Operators see our technology as a competitor to whatever method they are using at present. We see all Operators as possible future partners in a common effort to reach a common goal: More satisfied end users.
At the end of the day, customer satisfaction is all that matters in the competitive world og pay-TV.
If you represent an operator or CA provider, please do not hesitate to contact SmartWi International for further information about your future Multi room Solution at:
All requests are handled as strictly confidential.